May Round-up: Purple cattle, Lego vending machines and branching videos
It's safe to say our glorious Yorkshire spring-time is now in full swing, with greens and blues at an all-time high, grays at an all-time low and even a spot of purple dashed around.
If you've been particularly attentive this month, you may have noticed our musings on Seth Godin's pièce de résistance Purple Cow. We've always been firm believers in Godin's thinking that remarkable products and services often triumph over big marketing budgets. We'd encourage all training providers to think about how they can bake something special into their delivery.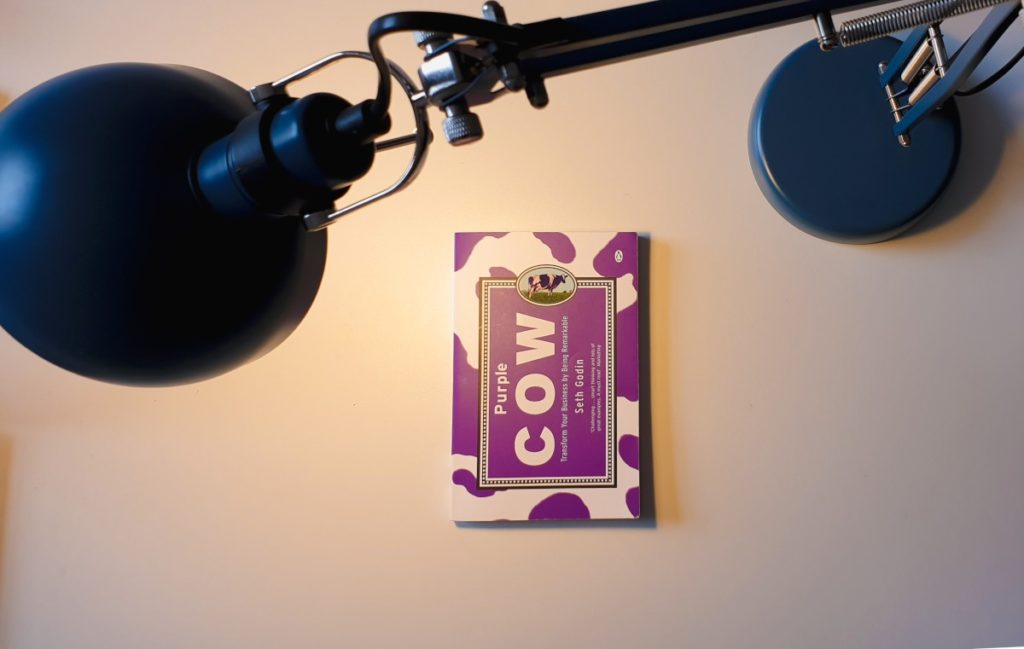 We've been experimenting with our own 'purple cow' this month. Inspired by the recent interactive Black Mirror episode and some fantastic developments from H5P, we've been testing the power of branching scenarios in video. And so far we really like what we see.
We see branching scenarios in video as a really powerful medium. They put the viewer in the driving seat, allowing them to see how the choices they make play out. We've been filming these in from a first-person perspective which only adds to the dynamic.
Our tips so far? The number of permutations for each scenario can start to add up quickly, so make sure you plan these out carefully before you start filming.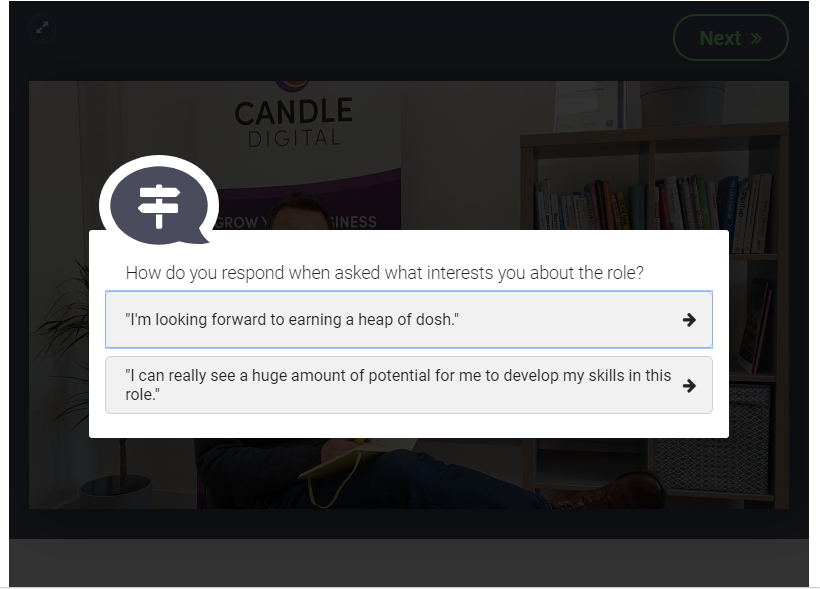 Aside from making Game Of Thrones kill-lists and soaking up the wonderful weather, we have been rather busy this month welcoming several new partners to the fold. We took some time out to note down the key reasons we are hearing from training providers on why they are taking their expertise online.
In the spirit of continuous improvement we've also been lucky enough to attend a couple of fantastic workshops locally. Andy has been exploring the world of design thinking, and will be using the design thinking canvas to help our partners flesh out their ideas. Meanwhile Carlos has recently attended a "marketing-for-success" workshop – you'll be receiving the "full scoop" on both in the coming weeks!
Things we liked this month
Teenagers trying to make phone call on ancient apparatus pic.twitter.com/sbOyK0JGhn

— Lukas Stefanko (@LukasStefanko) May 8, 2019
This video will undoubtedly make you chuckle (and then feel a bit old), but also raises some important questions around how we adapt to technology and how we help others adapt. If they had seen someone demonstrate how to use the rotary phone, how would this have played out differently? Also notice too how they try to 'reset' the phone. What are you assuming in the products and services you are providing?
The lego photo booth – Now this idea absolutely screams purple cow! Take a photograph of yourself, and be given the Lego bricks that compose your own face. Amazing!
How do people learn? Two of our favourite things joined forces in May. Nick Shackleton-Jones has a new book out, and spoke to the Good Practice team on their fabulous podcast all about it.
Malcolm Gladwell's Spaghetti Sauce – The effervescent Malcolm Gladwell gives an incredibly thought-provoking TED talk regarding customer segmentation. It's over 15 years old, but came back on our radar recently and it just seems as a relevant as ever, especially if you want to be that 'purple cow'.
Finally, it'd be amiss to not mention how we are excited to see our home of Halifax splashed across the news so much recently. If it's not the Tour de Yorkshire setting off from our local lunch spot of the Piece Hall, it's the fabulous story of Ann Lister of Shibden in the BBC Production 'Gentleman Jack'. It's fantastic to be based in such a vibrant part of Yorkshire – long may it last!
Fresh insights direct to your inbox
Join the Candle Digital mailing list