Candle Digital link up with Manchester-based digital experts
We're delighted to announce that with immediate effect, Candle Digital have joined forces with Manchester-based eGenius.
Operating under the Candle Digital brand, eGenius directors Phil Aspden and Ian Curry will be joining Andy Jack and Mark Langdale to pool their skills and help organisations take advantage of the many opportunities online learning provides.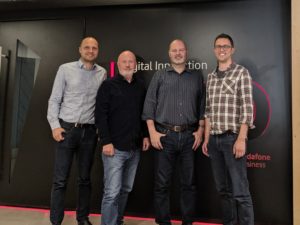 Candle Digital director Andy Jack said "We've worked with Phil and Ian over many years and their experience and expertise within the online learning industry will help us – together – to support even more training providers and organisations to take their expertise online. We share a customer-first approach and with eGenius' considerable abilities in content and technical development, we'll be able to add even more value.
"Given Phil and Ian are based at MediaCityUK in Manchester this supports our ambitions to support more companies across the north of England and we're looking forward to working with eGenius clients new and old."
eGenius director Phil Aspden added: "eGenius has had success in helping SMEs develop their use of learning technology for training and knowledge exchange. Becoming part of Candle Digital with a larger team will broaden our reach and our technical capabilities across the North as more SMEs grasp the opportunities for better training and knowledge exchange that technology offers."
If your company or organisation would like to explore the opportunities in online learning we'd love to hear from you! Call us on 0113 208 9909 or drop us an email at [email protected].
Fresh insights direct to your inbox
Join the Candle Digital mailing list