Candle Digital's latest client project helps employees break down cultural barriers
Global Business Compass, Candle Digital's latest project for Global Business Culture, allows international teams to access a wealth of cultural knowledge at their fingertips.
Available anytime, anywhere and on any device, the digital learning hub contains courses and resources to help employees break down cultural barriers, build strong global business relationships and work effectively across borders.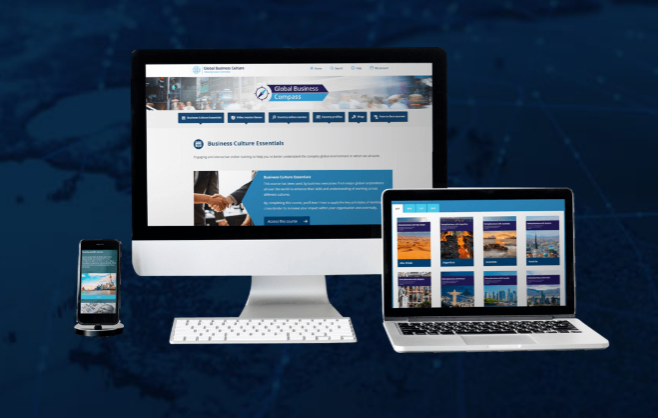 It includes in-depth online training on Business Culture Essentials, micro-courses on adapting international skills for key economic destinations, as well as a plethora of downloadable resources to arm business professionals with country-specific know-how and statistics to wow their clients and overseas counterparts in international meetings.
Business culture awareness expert, Keith Warburton, commissioned Candle Digital to develop and build the online learning platform. An experienced face-to-face training provider, Keith was looking at ways he could add more value for his clients, whilst opening up a new revenue stream by selling subscription access to teams and individuals across the globe.
Customisable and easy to use, the newly launched hub is already proving popular with Global Business Culture's clients and initial sales suggest it will be a huge success!
Andy Jack, Director at Candle Digital, said:
"We've loved working with Keith to bring Global Business Compass to life. Like many of our clients, Keith currently delivers his expertise face-to-face. We helped him identify how online learning could grow his business and we're delighted by the finished product. The early results show there's a real desire for what we've created and we're excited to see how this will evolve over the next few weeks and months!"
Keith Warburton, Director at Global Business Culture commented:
"I've wanted to develop an online learning hub for quite a long time but just didn't really know where to start. Candle Digital helped me to work out an online strategy and then make that a reality. I'm really impressed by the product we have been able to develop in partnership – but more importantly so are our clients!"
"We're only a month or two after the launch but have had lots of B2B and B2C traction – so much so that I've already nearly recouped my initial investment. I'm looking forward to working with Andy and Mark going forward and seeing where we can take this."
If, like Keith, you want to expand your business through online learning, Candle Digital can help. Kickstart your journey by booking a discovery workshop, or get in touch to find out more.
Fresh insights direct to your inbox
Join the Candle Digital mailing list