Case study: Delve
A fresh approach to talent conversations is long overdue and the team at Delve have created just that. Discussions about performance and aspirations often focus on the 'rock stars' within an organisation and can overlook those looking to grow in their roles or needing support to flourish.
Delve's unique methodology is already helping public-sector organisations across the UK overcome this challenge. We helped them take their innovative Talent Tool online with the development of an interactive and engaging learning platform that can be used for both blended and online-only delivery of their training.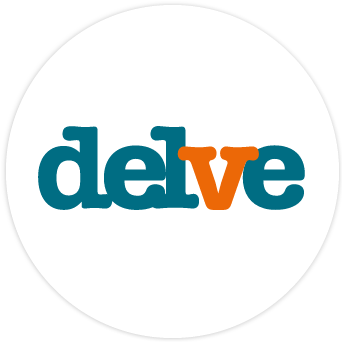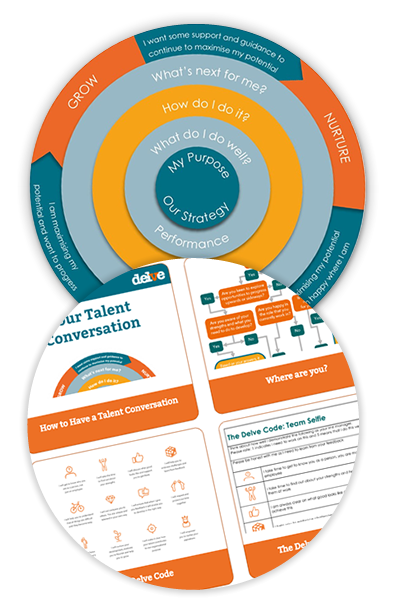 The situation
Like many training providers, Delve's training was primarily delivered face-to-face or through online video calls. While this was working well, it meant the Delve team's time was largely swallowed up training their clients rather than other aspects of the business.
Given the innovative Talent Tool framework has a universal appeal and can benefit all types of organisations, it was felt that an online programme would allow the business to scale up, while also ensuring that the precious contact time spent with their clients was used more effectively.
The challenge
We needed to bring the Talent Tool to life online. It was imperative to help learners build the skills and confidence, skills and mindset to master the Delve approach.
Delve's existing training had a strong narrative throughout and built a person's expertise up in small, incremental steps. We needed to ensure learners could access the training in small chunks in a way that built up over time.
The Delve branding packs a real punch and it was important the learner's felt immersed in an experience that was consistent with the over brand touchpoints and tied in with their approachable and friendly manner.
From a practical perspective, the Delve team also needed an easy way to understand how their client's teams were progressing through the training and be able to relay this to their HR and L&D contacts.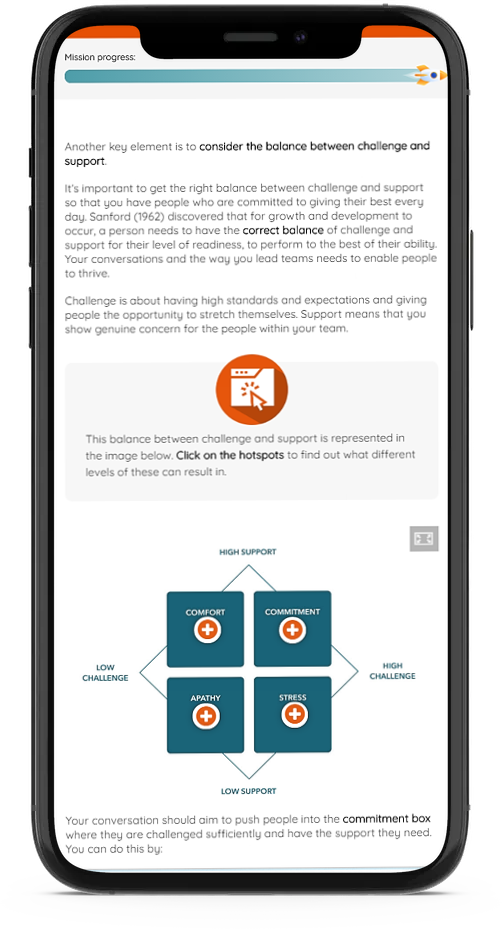 The solution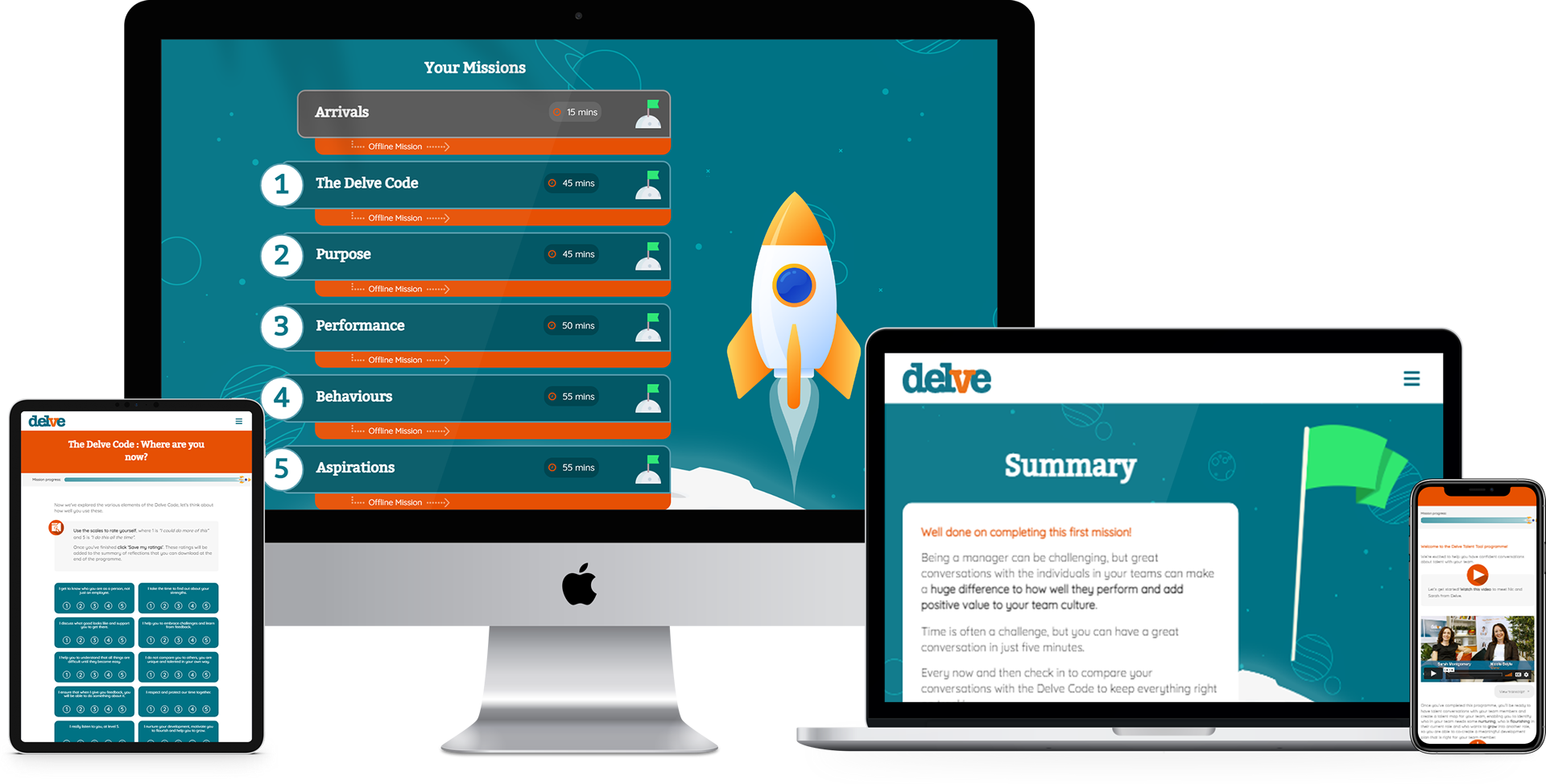 Delve's online Talent Tool programme provides easy access for managers wanting to master the Delve approach. Built in a modular format it's the perfect complement to the live sessions held online or face-to-face and delivered in line with Delve's branding.
The platform and course content provides an engaging and interactive learning environment, allowing learners to explore the key concepts and understand how to use the approach. Alongside the online course is a mix of useful resources to support team leaders when preparing for talent conversations with their team.
The platform's progress dashboards provide live information on learner's progress that can be relayed to the client.
Delve's Talent tool is now being used in organisations across the UK and we're excited to see it being used in many more through their new online learning platform.

"We've been planning on developing our Talent Tool Programme online for some time now. During the COVID pandemic we've shifted our business to work more digitally so it was the right time for us to work with Candle Digital to support us to turn our vision into reality.

Our online programme will be a key part of our business in the future and we are looking forward to continuing to expand our digital offer even further with support from Andy and Mark."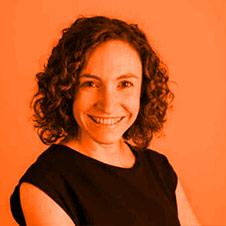 Kick-start your plans for online learning