Case study:
Mellor Financial Training
Martin Mellor delivers training for business owners and their teams who need to understand and make better use of financial information. Aimed at those with a specific finance-related skills gap, his courses are designed to break down the complexities in finance, creating knowledgeable and financially astute teams.
Together we developed the Mellor Financial Hub to provide a self-study online alternative to Martin's successful live formats and provide a learning platform that could house additional new online products as the business grows.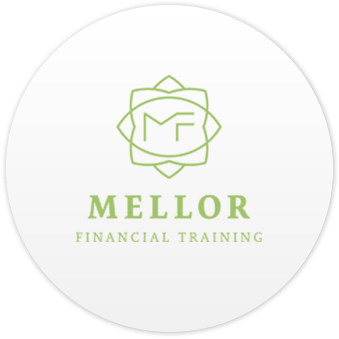 The situation
Martin has developed a fantastic reputation for delivering high-quality financial training. His interventions help people become more comfortable in interpreting and using financial information in their business or role.
Like many training providers, Mellor Financial Training's growth was capped by the number of courses and participants that could be held and analysis of the market suggested that there was an untapped opportunity for online training in this niche.
Martin was seeking a way to open up new audiences, markets and opportunities through a self-study online 'Finance for Non-Finance Managers' course.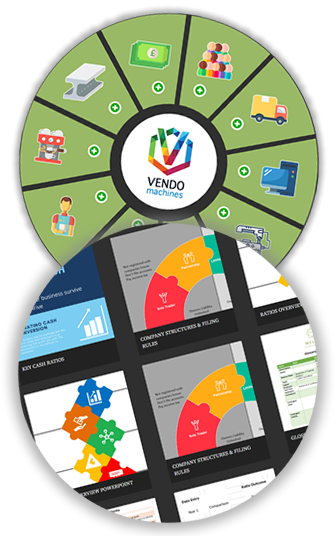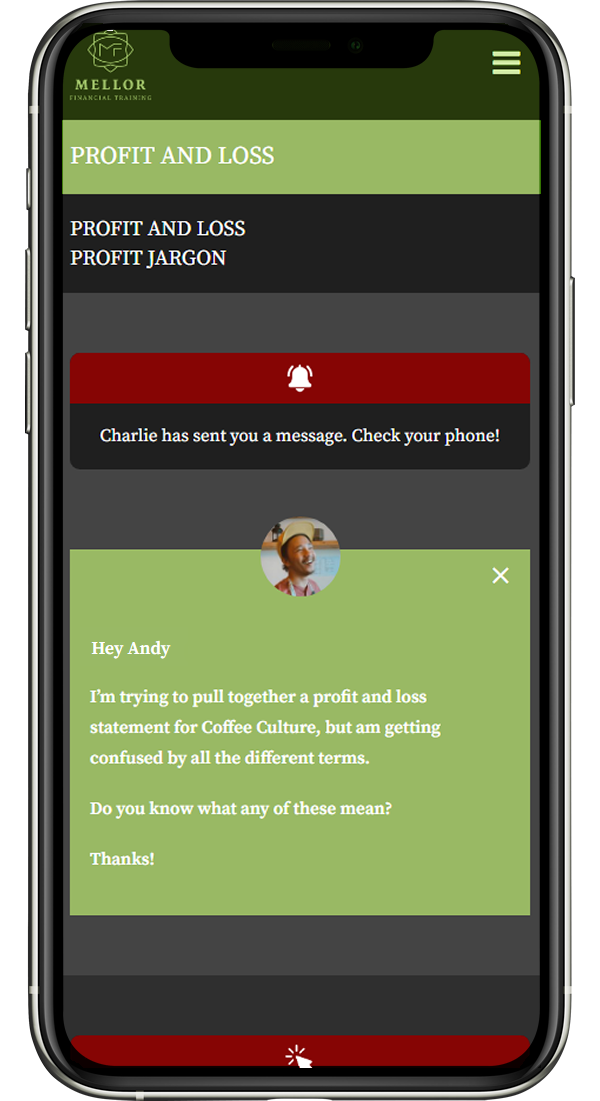 The challenge
Martin's face-to-face and live online training focuses on building confidence and skills through practical exercises. We had to find a way to develop to deliver the same immersion and impact in a self-study online format.
Mellor Financial Training has a strong branding across the web site and printed materials. We needed to ensure the learning platform and course materials reflected (and indeed enhanced) this strong aesthetic appeal.
The business has several associates whose clients would also benefit from being more confident and reassured with financial information. A key marketing strategy was to be able to white-label the training to provide this through different partners.
Martin also wanted a way to be able to repurpose any course content to act as a companion for the live course. This would be a useful way of adding value to the face-to-face and live formats and help to reinforce the key lessons.
The solution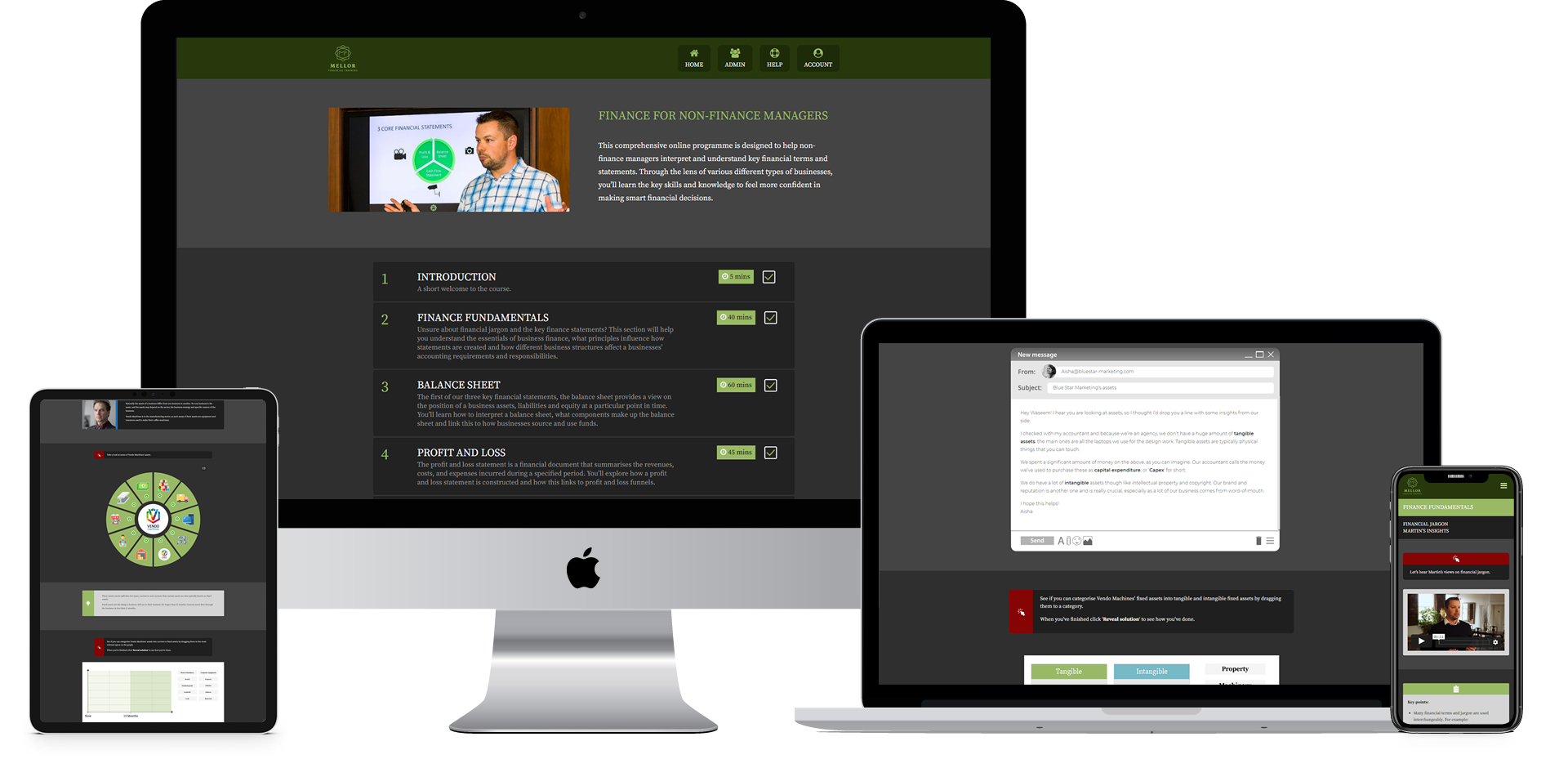 Through our discovery workshop, we identified the creation of an online hub, using an open-source learning management system, would provide the technical platform required for launch, whilst also retaining the flexibility to be adapted in the future.
We adopted a scenario-based approach to the training. We created four different personas – all with different backgrounds and situations. The learner is challenged to support these personas with their financial challenges. In turn, this helps to create those all-important 'lightbulb' moments and build their confidence with financial information across a variety of contexts.
We created the 'Mellor Financial Hub' which can be white-labelled and over-branded for partners. This has already opened up new commercial partnerships for the business.
The learning platform allows sections to be recycled across different courses, creating a streamlined and simple content management process.

"Creating an online offering had been in my plans for some time. I had become increasingly of the view that there had to be a 'better way' of supporting people with finance training online and it all came together working with Candle Digital.

It was a great project to be involved with and I'm over the moon with the results."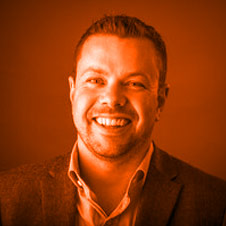 Director @ Mellor Financial Training
Kick-start your plans for online learning