The solution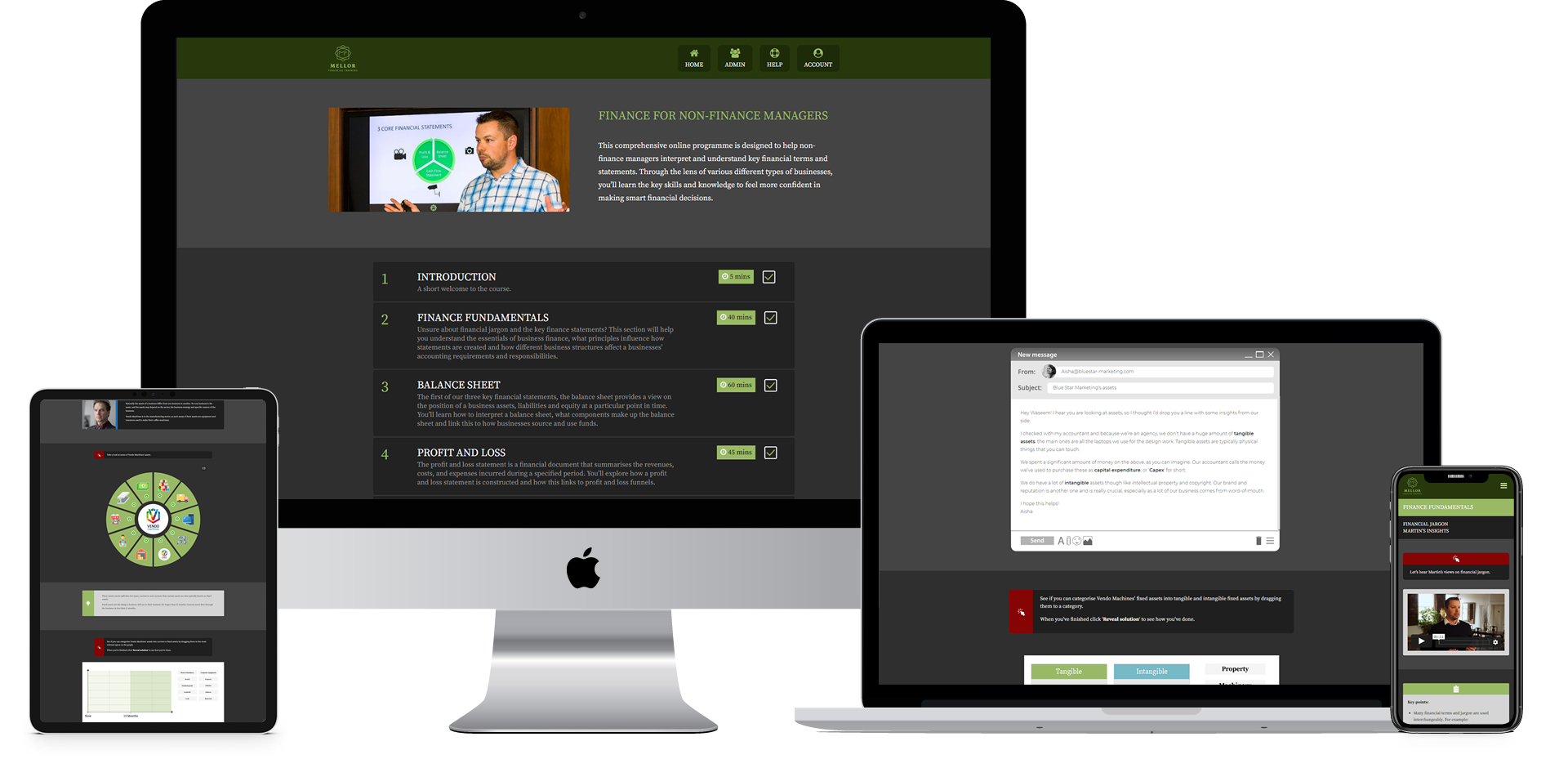 Through our discovery workshop, we identified the creation of an online hub, using an open-source learning management system, would provide the technical platform required for launch, whilst also retaining the flexibility to be adapted in the future.
We adopted a scenario-based approach to the training. We created four different personas – all with different backgrounds and situations. The learner is challenged to support these personas with their financial challenges. In turn, this helps to create those all-important 'lightbulb' moments and build their confidence with financial information across a variety of contexts.
We created the 'Mellor Financial Hub' which can be white-labelled and over-branded for partners. This has already opened up new commercial partnerships for the business.
The learning platform allows sections to be recycled across different courses, creating a streamlined and simple content management process.