Integrate LearnDash with Arlo
Our powerful WordPress plugin helps you deliver elearning you sell in your Arlo Training Management System.
Integrate Arlo with LearnDash to deliver awesome online and blended training courses.
The Arlo-LearnDash WordPress plugin provides an easy way for learners to enrol on your online courses through Arlo and complete their training in LearnDash.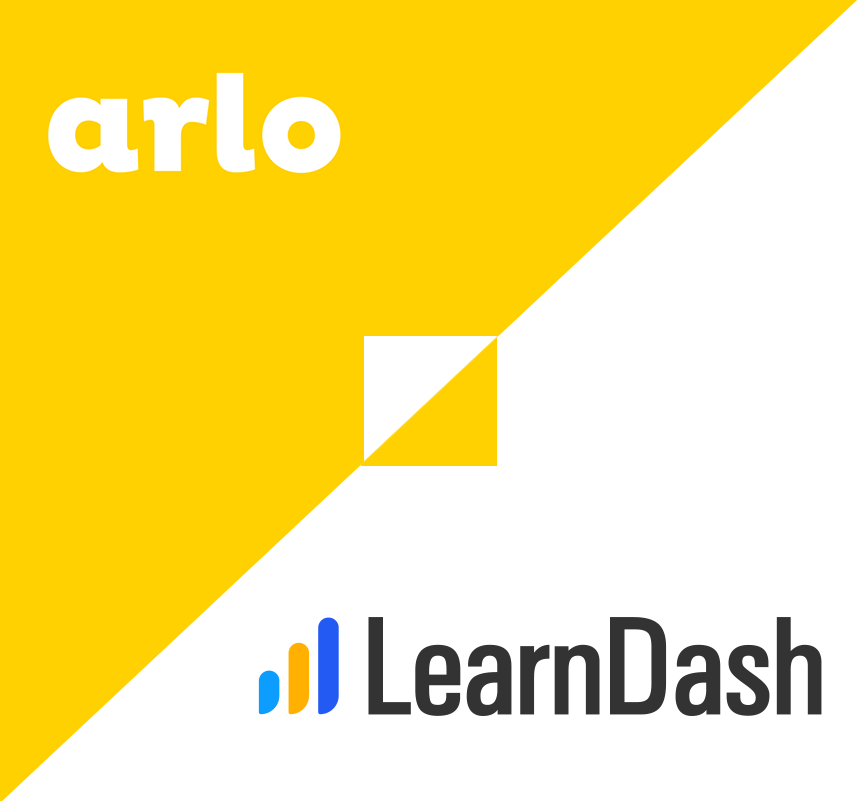 Boosting your training business

Easy way to deliver elearning
Enjoy all the benefits of LearnDash and WordPress without the challenges of a complex learning management system.

Seamless purchase journey
Learners can buy elearning courses in your Arlo store then study in LearnDash in just a few clicks.

Bundled courses
Sell bundles of courses through your Arlo store by enrolling them on LearnDash groups.

Monitor the progress of your learners in Arlo
As learners complete course(s) in LearnDash, Arlo is automatically updated, giving you a clear overview of progress.

No scaling costs
Integrate Arlo and LearnDash for an annual fixed fee. That means no scaling costs as your number of learners grows.

Easy plug-in updates
One click of a button will update the Arlo-LearnDash plugin to the latest available version.
Download the Arlo-LearnDash plugin and start selling online training
The Arlo-LearnDash plugin is quick to install and easy to set up. Simply purchase the plugin, download and get going. Ideal for confident Arlo customers, eLearning agencies and website managers.