Transform your LearnDash site into a B2B LMS
Supercharge your LearnDash LMS to manage your B2B, corporate, education and not-for-profit clients.
The Organization Toolkit for LearnDash makes it easy to enrol, customize and report on your online training for your clients.
The Organization Toolkit for LearnDash captures years of experience developing custom solutions for training providers to cater for their clients.
Whether you need additional functionality for enrolment, reporting, overbranding or customizing your courses – it's all handled in our easy-to-use WordPress plugin.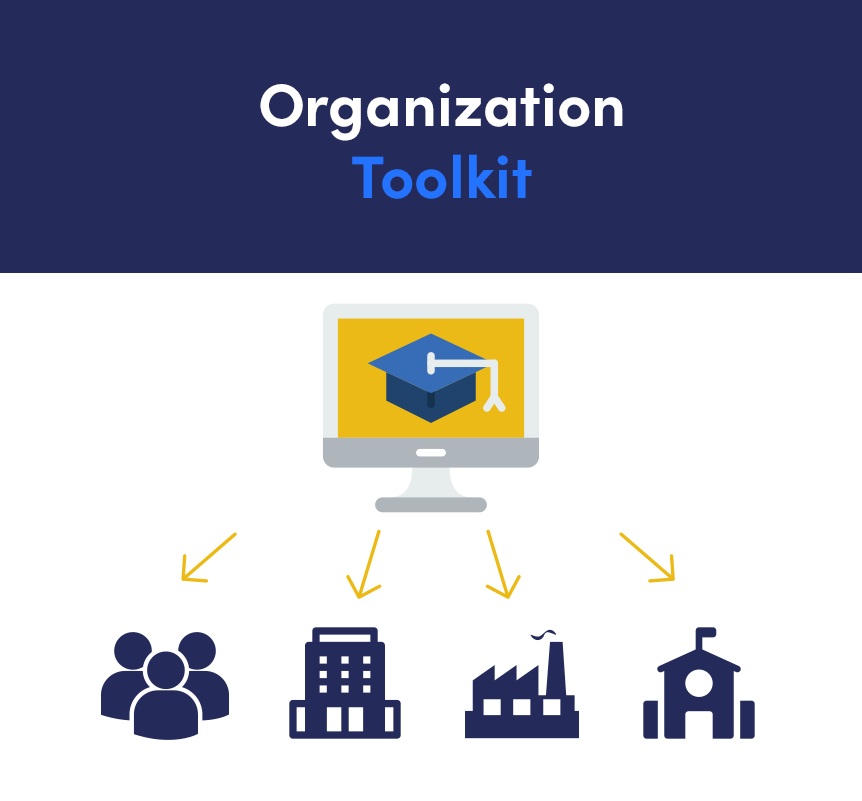 Essential features to deliver online training B2B

Assign learners to organizations
Create organization profiles to manage your client and their learners effectively.

Registration forms for organizations
Create unique and overbranded registration forms for each of your clients to allow learners to create their own accounts.

License codes
Use license codes to limit enrolments and assign learners to the correct groups.

Tailor content for your clients
Add bespoke content into your courses for your client – without having to duplicate an entire course!

Overbrand your LearnDash LMS
Tailor the styling of your LearnDash platform for each client. Include their logo or add their branding with ease.

Organization progress dashboards
Give your clients access to live reports to help them monitor their learners' progress.
Deliver training to your B2B clients in LearnDash