Give your LearnDash students the assignment feedback they deserve
Assignments Pro adds powerful submission, tutor-grading and feedback features to your LearnDash platform to transform your course experience.
If you've ever felt limited by LearnDash Assignments, then Assignments Pro is the plugin for you.
Tasking your students with assignments is a proven way to bolster the impact of your online courses. When course tutors provide detailed feedback this boosts understanding, aids retention and adds a personal touch to the learning experience.
Out-of-the-box, the assignments feature in LearnDash is limited. We've married our educational expertise with our technical prowess to create a powerful plugin that adds assignment features that LearnDash administrators, course tutors and learners will love.
Assignments Pro enhances the assignment creation process and gives you tools to make managing and grading of assignment submissions a breeze.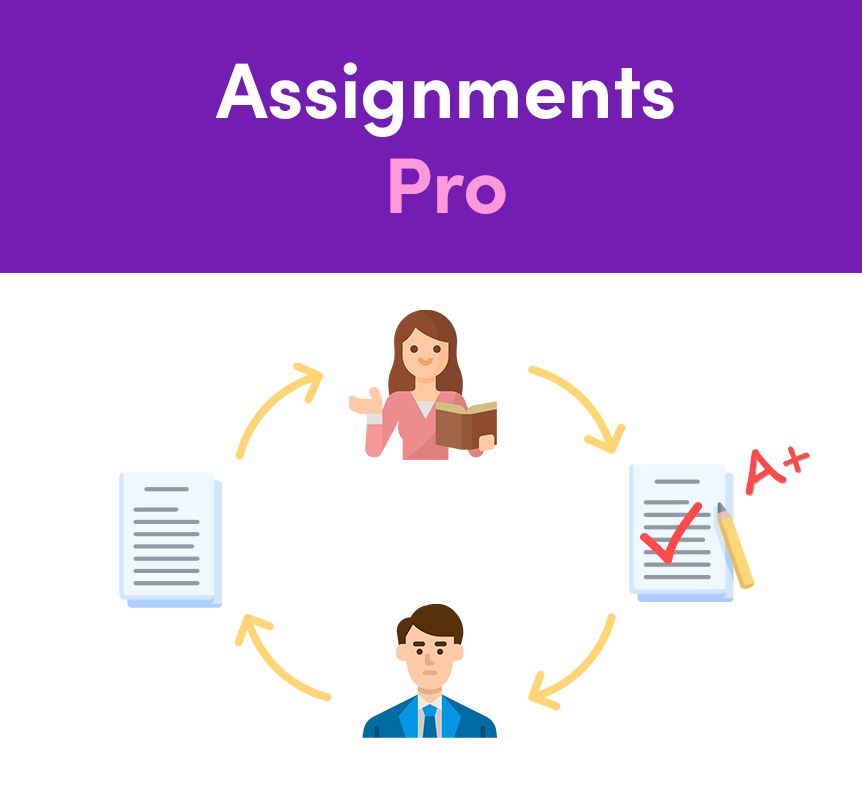 Download Assignments Pro for LearnDash and supercharge your tutor feedback