April round-up: Course, resources and err… milkshakes?
April's been a particularly busy month for us here at Candle Digital (more than usual!). Of course this is more all the better by the early signs of summer and the view of Beacon Hill from our office getting greener by the minute!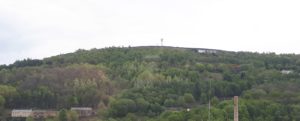 What we've been up to
We're delighted to be working with a fast-moving company in Leeds on their new online resource hub. They've been providing innovative online courses from the travel sector for some time now and the new hub will help them capture more of their expertise and add more value to their customers. Their customers will be able to download tools and resources whenever they need them, and will help retain their customers interest after their initial purchase. They'll shortly be offering CPD-accredited courses too from the hub so exciting times ahead.
We also wrapped up a major project for one of our long-standing clients. They'll be providing a mix of online courses, resources and quick tools to help them build on their existing training programs and open up new markets. We're really looking forward to showing this off once we start the marketing campaigns around this – watch this space!
We've also been filming with our partners at RedKite Innovations. They deliver business strategy consultancy and training services, and the videos we've been creating with them will go to support the face-to-face sessions they've been delivering for a Scottish Tourism programme in Aberdeen.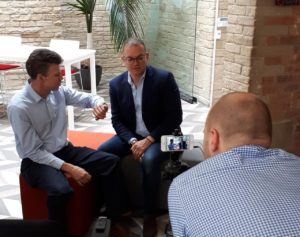 We've been out and about, attending as many of the Leeds Digital Festival events as we can, and also met with our good friend Judy Parsons (the LinkedIn lady) at the first ever LinkedIn local event in Leeds. Since we won our first award – namely a Leeds Beckett Business Advantage Award – we've had several meets with the key award sponsors who will be helping us build on our successes over the past couple of years and kick on from here.
Things we've liked this month
Marketing plan generator – This ten-minute marketing plan generator from Hubspot is a great tool to get you thinking about what initiatives are important to your business and give your marketing strategy some direction for the year. We've started to use Asana to plan our marketing activities (more productivity hacks here), and one result is this blog post!
Creative types by Adobe – We use diagnostic tools to help those wanting to suss out how online learning can help them grow their business, but this is another level. We love how the questions are posed and the visually appealing nature – nice job Adobe. (Both Andy and Mark were 'thinkers', Carlos is a 'dreamer' in case you were interested!)
Understanding the job – a fantastic 4-minute video from Clayton Christensen explaining (through the lens of milkshakes) why it is important to understanding the job your product or service is fulfilling:
Free stock video library for Vimeo members – If you're using Vimeo to host your videos (like why do), then Vimeo has provided all members with a library of 1000 free (high quality) videos. If you're a member, just click the link to access the library.
—
With spring in full swing, we're all looking forward to having an exciting and productive May here at Candle Digital. Keep your eyes peeled for more updates!
Fresh insights direct to your inbox
Join the Candle Digital mailing list