5 essential summer reads for training providers
Here at Candle Digital we're unashamed bibliophiles and to celebrate #Bookloversday we'd thought we'd provide our top five reads for training providers. So if you're about to pop on your holidays and need a good poolside read, then take your pick from the list below!
How People Learn: Designing Education and Training that Works to Improve Performance
By Nick Shackleton-Jones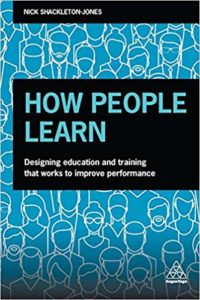 In this newly-published read, Shackleton-Jones introduces his affective context model, which proposes that learning "is the process by which people attach emotional sense to information". He provides many rather compelling arguments as to why this is the case and takes aim at some oft-referenced tools such as the Ebbinghaus forgetting curve (where he suggests rather than 'forgetting' being a deficiency of the brain, it's actually an example of how effective it works at processing "mental garbage").
In essence the author argues that people either already have a concern or the intrinsic motivation to get something done. In this case, as a 'performance support professional', your aim should be to provide them with the resources to support them in doing the task. If they don't have a concern (we're looking at you compliance training), then a concern has to be agitated.
If you want some provocative thinking on how people learn – and in turn what this could mean for your training products and services – then give this a read.
Available at Kogan Page and Amazon.
Company of One
By Paul Grace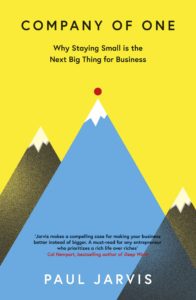 Often training providers can find it difficult to scale. You've carved yourself a niche in a certain area, have a steady stream of business and clients, but how do you take the next step in your business?
Grace's book argues that there is an alternative route to scaling up your business than by adding to your team and increasing your spend, and that is by being 'better'. While this seems a rather trite standpoint, Grace suggests that this is actually much tougher than simply throwing more at the problem, but results in much better outcomes.
Here's our take on Company of One.
3. 24 Assets
By Daniel Priestley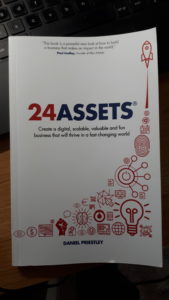 We're big fans of 24 Assets, so much so we bought a box of them last summer to give out to our clients. While not without it flaws, 24 Assets provides a really useful framework to assess your training business against.
We often work with training providers that are making the 'digital leap' for the first time, and often for quite personal reasons ( for example "I want to travel less"). This book helps provide a rationale view to assess where you're at and where you're going, all from the perspective and insights from someone that's been through the journey themselves.
How 24 Assets can help you grow your training business.
4. Make it stick: The Science of Successful Learning
By Peter C. Brown, Henry L. Roediger III and Mark A. McDaniel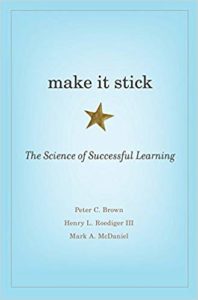 Want to make your training courses as effective as possible? 'Make learning stick' has some excellent suggestions such as interleaving, reinforcement aids and making learning "effortful", all backed up with the relevant evidence. They also include practical examples on how to incorporate these into your training – so you can start to make changes immediately.
The science of successful learning.
5. Purple Cow: Transform Your Business by Being Remarkable
By Seth Godin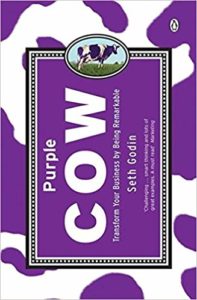 Finding it difficult to stand out from the crowd? As always, marketing sage Seth Godin has an excellent take on how to deliver an excellent product and separate yourself from the competition.
An excellent read for any business owner that wants to be a little less 'vanilla' and a little more 'marmite'!
How can training providers create a purple cow?
So there we have it, five excellent reads to keep you entertained during the summer. If you have any suggestions of your own, let us know on Twitter!
Fresh insights direct to your inbox
Join the Candle Digital mailing list